Our Tulsa Dental Team
Our team is made up of highly-qualified and experienced dental professionals who are passionate about dentistry and helping patients achieve their dental goals. We always want every step of every appointment to be as easy and professional as possible, from the moment you schedule an appointment with us to the moment you walk out our doors smiling bigger and brighter than before. When you choose Plost Dental, you're choosing high-quality, exceptional dental care.
CONTACT US
A Message from Dr. Dudley
I am excited to announce I will be selling my practice on October 1st, 2019 to Dr. Clark Plost. I am not retiring. I will still be providing dentistry in the practice on a reduced schedule. Finding the right dentist to take the lead in my practice, after 45 years, required a very intentional and thorough process. I would not be able to do this without the utmost confidence that Dr. Plost is the right dentist to ensure that my patients will be well cared for. Lacy, Misty, Sue Ann, Shannon, and Deisy will also continue their respective rolls on the dental team.
Dr. Plost completed dental school at The University of Oklahoma, where he graduated with highest honors. He then stayed at The University of Oklahoma and completed an Advanced Education in General Dentistry (AEGD) residency program where he received additional training in complex dental treatment planning, cosmetic dentistry procedures and surgical techniques. Dr. Plost's advanced training will allow us to offer more in-house services to our patients and we are all very excited that the office is being equipped for dental implants, advanced root canal treatment, and other surgical procedures.
Dr. Plost grew up in Tulsa. He has been a leader throughout his education including President of his dental school class and Chief Resident in the Advanced Education in General Dentistry (AEGD) program. He is an ethical and caring Dentist.
I feel the utmost confidence in Dr. Clark Plost. I look forward to working with him. I ask that you all join me in welcoming Dr. Plost.
Sincerely,
Dr. Craig Dudley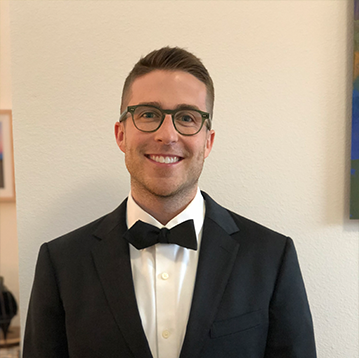 Meet Dr. Plost
Dr. Clark J. Plost grew up in Tulsa and graduated from Holland Hall as the valedictorian of his class. As the youngest of four boys, Dr. Plost wanted to become a doctor like his grandfather, father, and brothers, but he still wanted to pave a different path for himself. He has always been fascinated by teeth, and the more time he spent around dentistry, the more passionate he became about pursuing a career as a dentist.
Dr. Plost went on to major in management information systems and earn his bachelor's degree in business administration from The University of Texas at Austin. He moved back to Oklahoma upon graduating to attend the University of Oklahoma College of Dentistry, where he earned his Doctorate of Dental Surgery degree. He graduated second in his class and served as class president for all four years of dental school.
Dr. Plost stayed at the OU College of Dentistry to complete his AEGD residency and attain additional training as Chief Resident before starting his own practice. He credits working with talented and respected general dentists and specialists during his residency as the reason why he was able to expand the scope of his practice to include a wide variety of services like full-mouth rehabilitation procedures, implant surgeries, and advanced prosthodontics.
Outside of the office, Dr. Plost is a proud father of two Goldendoodles named Marge and Milton. He enjoys cooking, running, being outside, spending time with friends and family, and exploring the latest Tulsa hotspots, including bars, restaurants, breweries, parks, and art galleries. Dr. Plost loves living in Tulsa and being an active participant in his city. He truly values building strong relationships with others, and he feels there is nothing more rewarding than being able to restore the smiles and self-confidence of his patients through comprehensive dental care.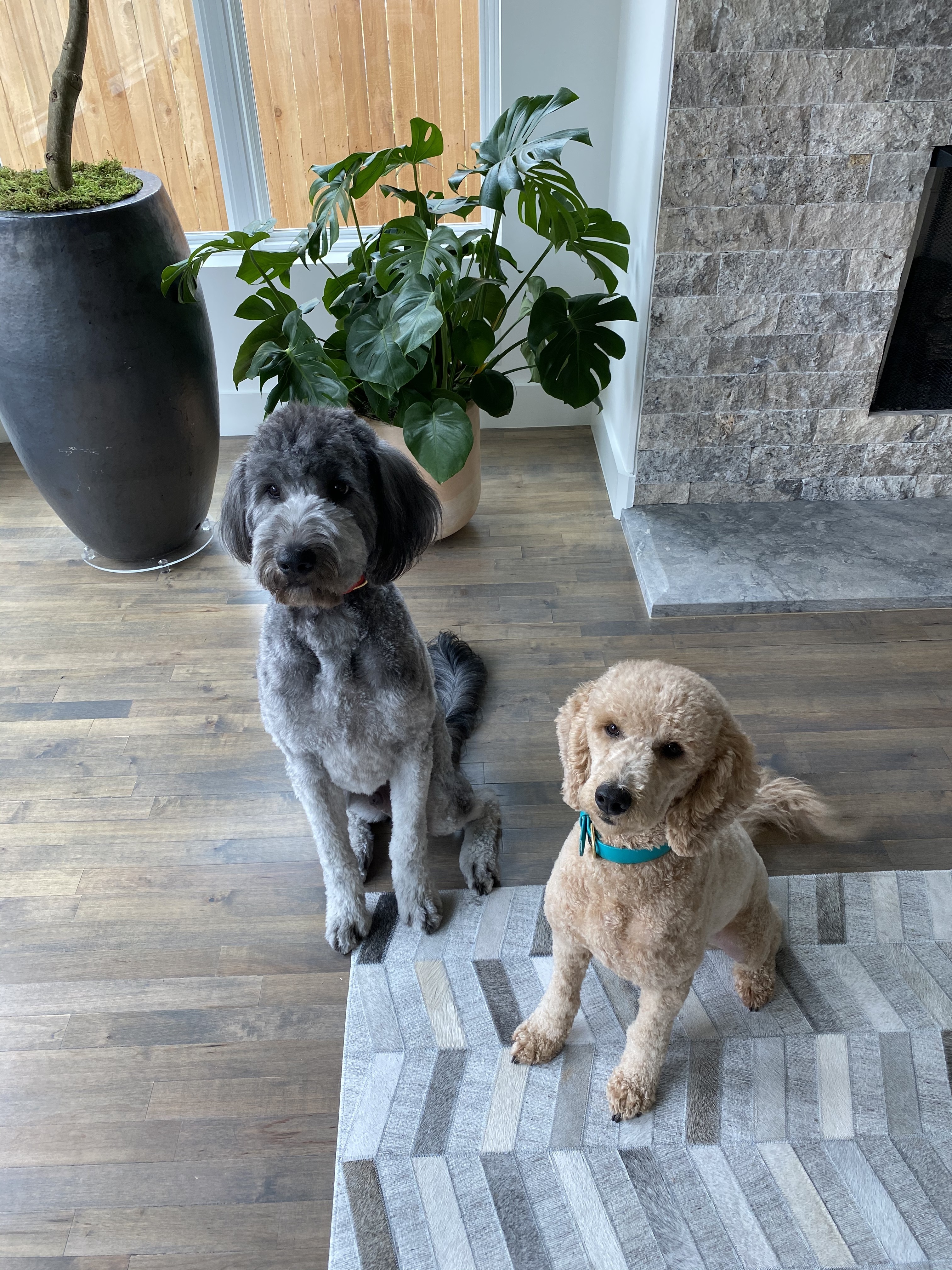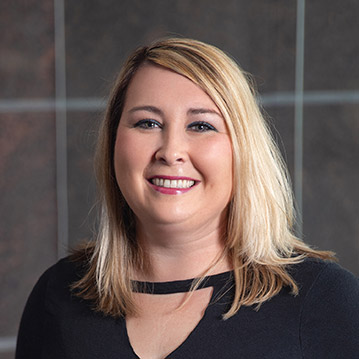 Meet Lacy Carter
Lacy Carter is our front office coordinator and insurance guru. With over 22 years of experience, Lacy joined the practice in 1998. I am incredibly grateful to have her continue on the Plost Dental team. As if she doesn't have enough going on in the front office, Lacy is also an "expanded duties" Chairside Assistant. Lacy graduated from Owasso High School and the Dental Assisting Program at Tulsa Tech. She has attended numerous continuing education courses throughout her time in the practice, further expanding her skillset. Lacy has two terrific sons who are active in sports, FFA and horse shows. She stays very busy. Lacy has a huge heart and is a favorite amongst our patients… oh, and if you have any questions regarding the stature of a horse, she's your gal!
Meet Lisa Vincent
Bio Coming Soon!
Meet Shannon Bollinger
Shannon Bollinger is another talented Dental Hygienist with over 11 years of experience. She graduated from the Dental Hygiene program at Tulsa Community College in 2009. Shannon joined this team in 2013 in a part-time capacity, but we are thrilled to officially have her full-time as of November 2019. Shannon takes extreme pride in her work and is a true advocate for her patients. Shannon utilizes the most current dental hygiene practices and is an expert at educating patients on their periodontal health. Shannon has a wonderful husband, three kids (two sons, one daughter), and one adorable granddaughter. Patients and team members always appreciate Shannon's enthusiasm and positive attitude… although she likes to keep it on the down-low, Shannon can also act as a Chairside Dental Assistant where she has bailed me out numerous times! Very grateful for all she does for our team.
Meet Gina Kach
Bio Coming Soon!
Meet Misty Olson
Misty Olson joined the team in 1996. With more than 24 years experience as a Chairside Assistant, Misty is an invaluable part of the Plost Dental team. After graduating from Owasso High School, she attended Tulsa Community College. Misty went on to complete the Dental Assistant Program at Tulsa Community Care College. Misty has a great husband and two beautiful girls who stay busy in sports, 4-H, FFA and horse shows… not to mention her newer passion, raising and showing pigs. Misty has taught me more about pigs than I ever thought possible, converting even me into a pig show enthusiast! Misty has all the "expanded duty" certificates available as a Dental Assistant and sets me up for success every day. She takes great pride in everything she does and deeply cares about the best interest of each patient…not to mention she is the MacGyver of the office. If something breaks or needs a little "tune-up", she's got us covered!
Meet Angela Salmon
Bio Coming Soon!